| | |
| --- | --- |
| West Cork | |
Cork is Ireland's largest county and sparsely populated. West Cork, from Castletownbere in the far South West, to Kinsale, south of Cork City,
is a world apart from the rest of Ireland. Lazy villages, small bustling towns and unspoilt beaches await you all over West Cork.
Irish people and international visitors alike have long known the area to have a wealth of quiet places to fall in love with.
Magical sunsets, enchanting walks, bountiful scenery and a unique pace of life are experiences you can only truly cherish by spending time here.
Outdoors, Cork has over 195,000 acres of forest, 1,000km of coastline, more than 100 scenic drives, hiking trails, biking trails, endless coves and beaches,
and we know where they all are. We hope this guide will help you plan your holiday, and don't forget our interactive map with pop up links to festivals and principal attractions for the whole region.
West Cork - space and time are yours for the taking.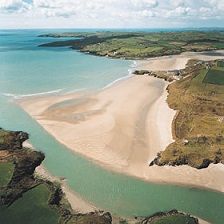 Clonakilty is known as the Beach Centre of West Cork. As well as the Red Strand, the Long Strand, Ballinglanna, Duneen and numerous quiet coves, Inchydoney beach, just a few minutes away, is one of the country's most highly prized beaches, achieving the European Union Blue Flag status
time and again.
Music plays a huge role in life here and countless national and international artists have hit the road to Clon at some stage in their careers and it hosts an International Guitar Fstival every September. The recent hugely successful Waterfront Festival, held for the first time in 2010 is back in 2011, further enhances its strength in this area.
A superb base for lots of family activities all over West Cork, it is a thriving and colourful place known for its community spirit, characters, and relaxed and friendly atmosphere.
The town has won gold in every national and international award it has contested, including Tidy Towns, Entente Florale and Communities in Bloom. Another recent feather in the cap is the status of Clonakilty as a European Destination of Excellence 2010.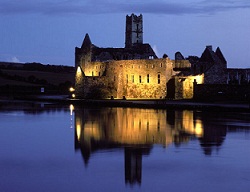 Timoleague is a very well known spot on the coastal route through West Cork, not least because of its famous Franciscan Abbey, over 750 years old and still standing tall on the water's edge. A rare cosy atmosphere permeates the village all year round, and the 10 day Harvest Festival in August is one of West Cork's finest in terms of good natured shenanigans and family entertainment. Live street music, lawnmower racing and a giant pillow fight are just some of the attractions, and a festival dome attracts some very big names on the Irish music scene. Three cosy pubs reflect the local friendly character and you're guaranteed a warm welcome if you're dining in Dillons restaurant or the nearby Pink Elephant overlooking Courtmacsherry Bay.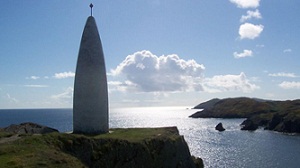 Baltimore is described by Lonely Planet as having "a sailing hat wedged at a jaunty angle and a merry whistle on its lips". It's a sailing centre for all types, and dominated by the harbour, the population swells in the Summer. A pint of stout overlooking the harbour on a sunny day is all you need to take all
your troubles away.
Whale watching, fishing and diving are well catered for and ferries to Sherkin Island, Heir Island and Cape Clear, only ten minutes away, can transport you to a further outpost of West Cork, dripping with solitude and begging to be explored.
Baltimore's incredible Fiddle Fair in May is as good as you'll get and is guaranteed to get your foot tapping and put a smile on your face. All you have to do is join in.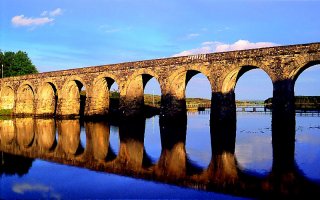 Ballydehob is different again from West Cork. They've achieved a cool new level of relaxed in Ballydehob that the rest of us in West Cork are kind of jealous of. Tourists are always welcome of course, but life would easily go on if no-one came for a look. We could try and explain it but the easiest thing for you to do is cross the bridge and spend some time there. Only 20 minutes from Ireland's most southerly point, The Mizen Head, it's an outpost of serenity and is home to many writers, sculptors and artists. A jazz festival has popped up in recent years and the relaxed way of life takes a brief sidestep allowing the carnival atmosphere to flow.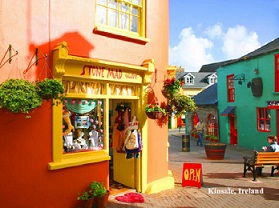 Kinsale is very well known in culinary circles and offers a multitude of outstanding places to eat. Narrow streets and quirky shops everywhere have won the hearts of many, some of whom choose to move here permanently. Close in proximity to Cork city, it hosts a number of spin-off festivals, most notably the fringe Jazz Festival in October, and holds its own unique
variety of festivals throughout the year, including Arts, Food, Sailing and Sports.
High standards of food are maintained by a Good Food Circle and this influence reverberates through every establishment you'll come across. Wearing Charles Fort like a crown, Kinsale is pivotal to Irish history, and has been a centre of sailing, fishing, and tourism for hundreds of years.


You'll find the beating heart of West Cork in Skibbereen. Famous in song and verse, it embraces its emigrants during a Welcome Home festival at the end of July and all street entertainment is free. Arts, crafts, culture and food have a strong hold here, evident in the number of fine retail outlets selling unique produce from all over West Cork. A poignant reminder of Ireland's past is a mass grave on the outskirts of Skibbereen where up to 10,000 were buried during the famine of 1845-1849. 3 miles west is Lough Hyne, a very attractive alternative to the beach during the Summer. A reasonably tough 40 minute walk up Knockomagh Hill rewards you with glorious views of West Cork of up to 30 miles.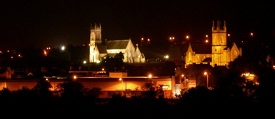 Bandon's strong will and character are evident today after recent flooding and the huge success of the Bandon Music Festival, a recent addition to the wide variety of festivals in the region. The gateway to West Cork, Bandon has a strong business community and is a great shopping destination and prominent commercial centre, serving the large population in the surrounding hinterland. The Bandon River is
one of the main rivers in the region and is always popular for a relaxing spot of fly-fishing with locals and tourists alike. A proud history and people, it's also the homeplace of chat show host Graham Norton;
and Claire O'Leary, who successfully climbed all 29,029 feet of Mt Everest in 2005.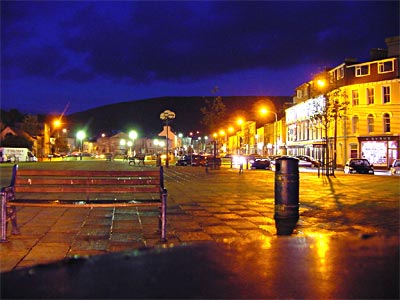 Bantry sits nestled between the Sheeps Head and Beara Peninsulas and a wide range of activities are possible using it as a base. A beautiful raised plaza in the square gives you the time and space to think about what to do for the day, which shops to have a peek in, or even to think about life itself if you give it enough time. Bantry Bay is one the deepest natural harbours in the world and a view of the bay from either of the two peninsulas gives you a serene sense of peace and tranquility. A French Armada landed here over 300 years ago in a significant period of Ireland's past and forms part of Bantry's history and culture today.
All text © Alan Lowney